Buy Ann Clark
Cookie Cutters
Shop Cookie
Decorating Supplies
Family Owned
Our family tradition of making cookie cutters began with Ann Clark in 1989. Today son Ben Clark continues to operate the business in Vermont.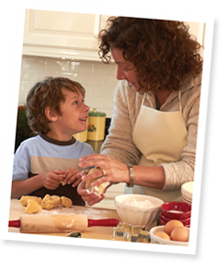 About Cookie Cutters
Whether you're 7 or 70, baking cookies just isn't the same without a great selection of quality cookie cutters and cookie decorating supplies.
At Ann Clark Cookie Cutters we work hard to continue this baking tradition by bringing you a fantastic selection of quality American-made cookie cutters that are certified food safe. Each cutter that we produce can easily be used as a cookie cutter, pastry cutter or fondant cutter. They can also be used to create fun shapes in soft food such as cheese, sandwiches, fruit or Jello. Many people also enjoy using our cookie cutters for craft projects, stocking stuffers, decorating or wedding favors.
Getting Started
Need a recipe? No problem. We've built a large library of cookie recipes that include a classic sugar cookie recipe, gingerbread cookie recipe and royal icing recipe as well as a host of other tasty treats.
Want some cookie decorating inspiration? We've got you covered. Visit our Cookie Decorating Image Gallery or watch the professionals work in Cookie Decorating Videos.
Whatever your need we hope you select Ann Clark whenever you need a cutter.